The term "proof" or in English proof defines a special technology of coinage, which is highly valued by professional numismatists and is considered a characteristic of the best quality antiques. It is for proof that a mirrored field with a contrasting matte relief is characteristic. And the first such specimens are of English origin.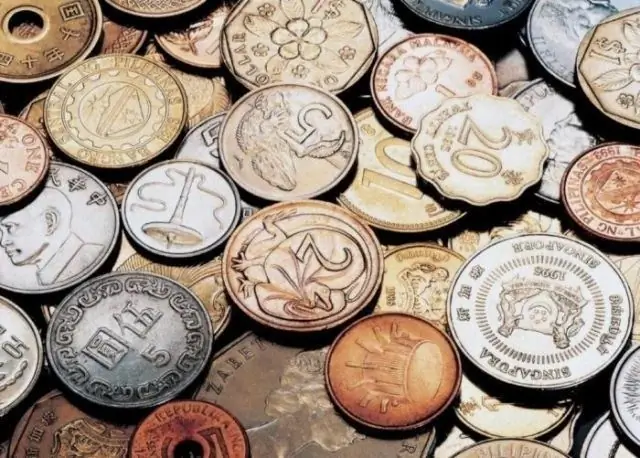 Instructions
Step 1
In England, proof was the name for coins that were minted by the very first strokes of the stamps. Then the mints even tried to achieve a greater contrast between the relief and the field of the coin, "etching" the stamp in sulfuric acid. After completing this procedure, metal money was also carefully polished, as a result of which a contrast of matte and specularity was formed. Such coins were considered very beautiful in previous centuries and were mainly intended as a gift to the ruling monarchs, and are now valued by collectors more than gold.
Step 2
The oldest proofs are considered to be a 20-shilling Broad coin, which was minted in 1656, as well as a crown with a portrait of Oliver Cromwell, dating back to 1658. They were not included in ordinary currency circulation and are somewhat lagging behind in their quality from later proofs. Thus, a stamp crack is always visible on the crown. Later, already during the reign of Charles II, the English mint was transferred to machine minting, when they also began to produce valuable antique "Moundi Mani" in denominations of 1, 2, 3 and 4 pence, which the monarch distributed to common people on holidays. This innovation has contributed to a significant increase in the quality of the produced proofs.
Step 3
Traditional proof has its own varieties. This is the so-called matte proof or matte proof, first released in the same Foggy Albion in 1902. The number of such minting, timed to the commemorative coronation of Edward VII, is 11 coins in denominations from 1 to 5 pennies. Its main difference from traditional proof is that it does not polish after acid etching. Collectors also appreciate reverse proof, which, however, is more common than matte.
Step 4
The great value of proof is also explained by the need for careful handling of such coins. So, literally with one careless movement, you can simply destroy the entire value of the object. Therefore, inexperienced collectors should not even take proof in their hands, but only observe the beauty of a coin placed in a special capsule immediately after production. It is necessary to hold a real proof correctly only by the edge of a coin and only in special gloves for professional numismatists. It is also forbidden to touch the mirror field with your fingers, since destructive fats on them can literally kill the entire value of the coin.