How to make a nice, functional needle bed from scrap materials in a short time? This is not as difficult as it seems at first glance.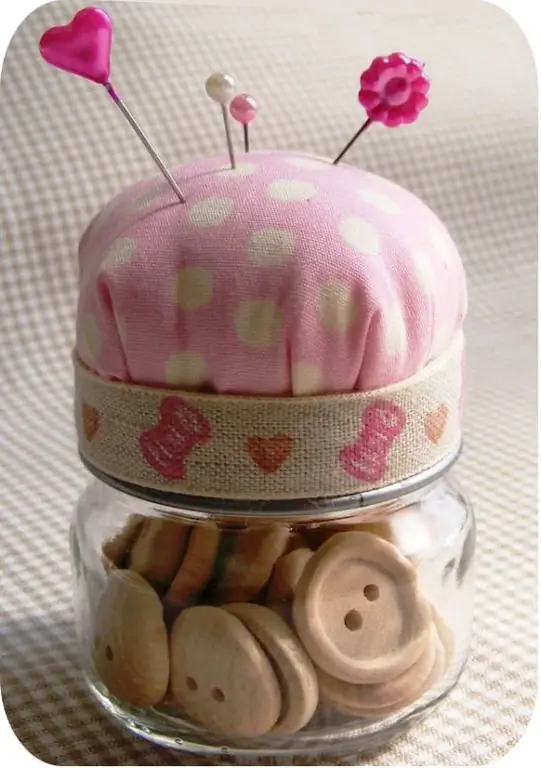 It is necessary
- bright fabric
-small jar
-tape
- threads and a needle
-glue
-scissors
Instructions
Step 1
Cut a circle out of the fabric. Sew the resulting base in a circle.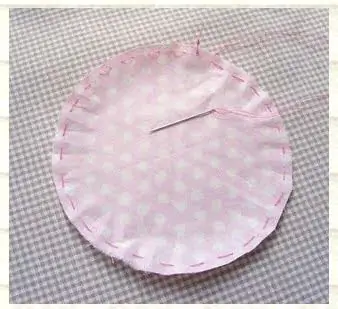 Step 2
Place cotton wool in the circle and tighten the thread. You should get a small pad, a little larger than the diameter of the lid from the can, on which it will be attached.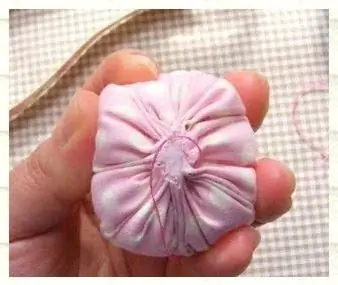 Step 3
Take the glue (it is desirable that it be quick-drying, otherwise the process may take a long time), the lid from the can and the already obtained pad. Cover the lid with glue and glue the pad.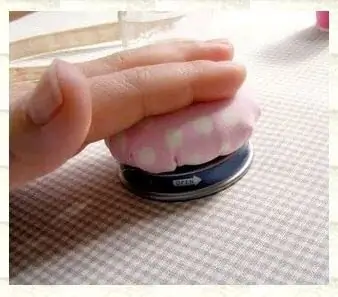 Step 4
Take the tape, glue and the resulting bed frame. Spread the edges of the lid with glue and carefully glue the tape, then cut it so that the cuts are seam-to-seam.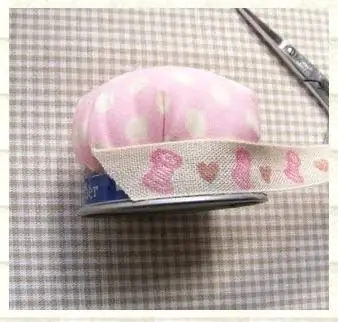 Step 5
It remains to fill the jar with buttons, close the lid, stick in the needles and the cute pincushion is ready!