Such a piece of clothing as a hood does not go out of fashion for a long time. It can be detachable, sewn to the neckline, or fastened with buttons, unusual buttons or zippers. The hood is not only part of the clothing of adults and children, but also a practical means of protection against bad weather.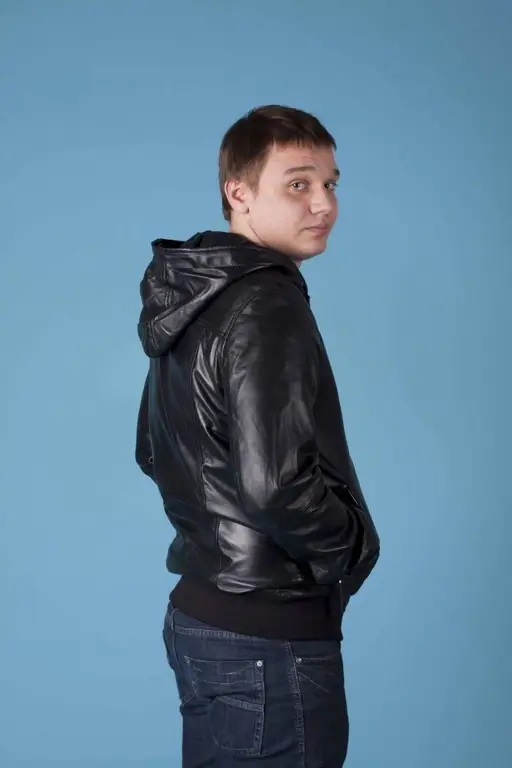 It is necessary
- the cloth;
- sewing accessories.
Instructions
Step 1
First, choose a fabric for the hood that matches the texture and color of the fabric of the jacket. Measure the neckline, then the circumference of the head at forehead level. Add 21 cm to the last measurement if you intend to sew a medium-sized hood, for a larger volume - 25-30 cm.
Step 2
Draw a pattern - a large circle, the diameter of which should be equal to your measurements. It is advisable to do this on thick paper or oilcloth. On one side of the circle, draw a concave line about 4 cm (4 inches) that will be half the head measurement under the chin. Leave at least 10 cm for a loose fit and seams. At the bottom of the circle, also draw a line that will correspond to the neck of your chosen clothing.
Step 3
Cut out a pattern and lay it on the fabric, having previously folded it in half along the shared thread. Do not forget to make seam allowances at least 1, 6 cm. Sew the middle seam, process it with a zigzag. Then stitch along the seam and 0.6cm from the first seam for strength.
Step 4
After that, sew the lower cut to the neckline, process the seam, press it onto the back. Stitch along the seam and at a distance of 0.6 cm along the back and shelves.
Step 5
There is also a detachable hood which is much more comfortable and functional. It is sewn in the same way, only sew a stand-up collar along the lower cut, and a zipper or buttons to the collar. Sew the other half of the zipper or loop onto the jacket. If the hood is made of loose fabric, then instead of a zipper, it is better to sew a scarf of sufficient length from the same fabric in one layer. As a result, it is convenient to simply tie the scarf of the hood on top of the jacket.