On hot summer days, light sandals are the best women's shoes. They can be very different: wide heels, stiletto heels, wedges, with thin or wide straps. However, sometimes you really want to put on truly exclusive sandals on your legs. Decorating shoes, turning them into a real work of art, is quite possible with your own hands.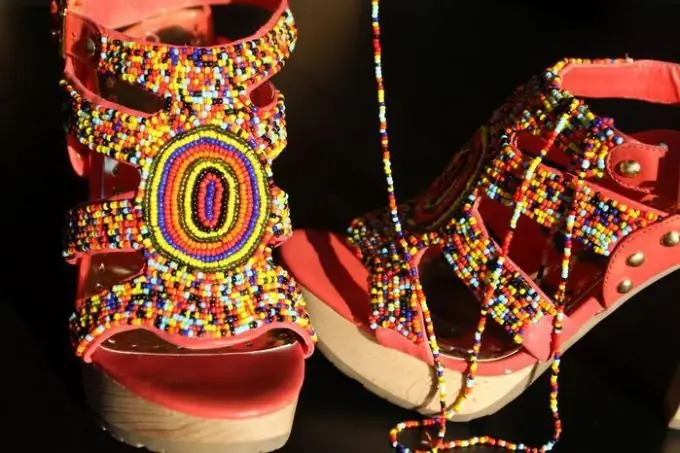 It is necessary
Suede sandals, a needle for beads, matte beads No. 11, a piece of felt, glue syringes (you can use ordinary insulin syringes), a toothpick, colorless quick-drying glue
Instructions
Step 1
Arrange the beads on the felt, so it will not crumble, and it will be easier for you to type it on the threads.
Step 2
First, type beads on the thread. For the central part of the sandals, you will need threads with monochromatic beads, for the rest of the shoes - with multi-colored beads. You can skip multi-colored beads and stick to a pattern. You can do this in any order, just make sure that the typed threads are kept in the same color scheme.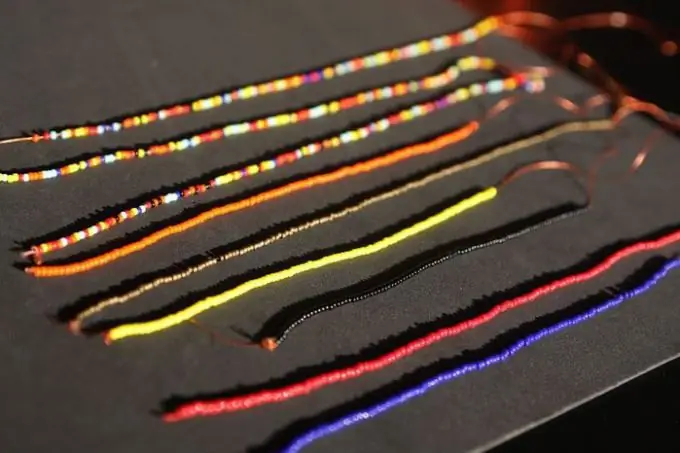 Step 3
Draw the glue into the syringe and glue the solid threads into the center of the sandals. After gluing, cut off the excess ends of the threads and beads, correct with a toothpick.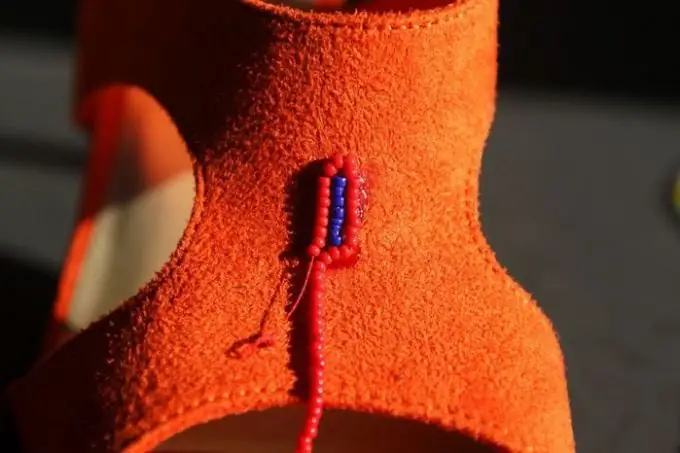 Step 4
After the central part is filled, begin to glue the multi-colored threads, doing this very carefully.
Step 5
Leave the sandals until the glue is completely dry. Exclusive shoes are ready.