Valentina Tolkunova is a unique Russian artist, a singer with a voice similar to the murmur of a brook, who managed to preserve her stage image throughout her career. They continue to listen to Valentina Vasilievna's songs even after her death, they have been and will remain popular.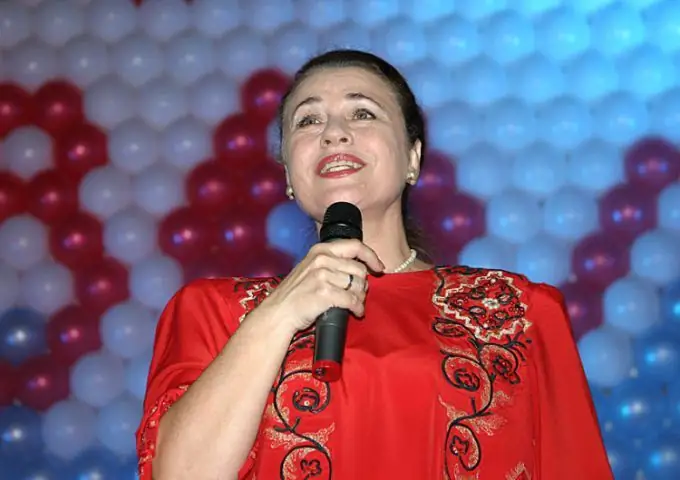 Thousands and tens of thousands came to listen to the songs of Valentina Tolkunova, fans were afraid to miss her performance on TV, although the recordings of the compositions were freely available on records. It was important for admirers of talent not only to hear her voice, but also to see her herself - in an invariably long dress, with a minimum of makeup on her face. How much did a Soviet pop star earn? What did she leave to her heirs after passing away?
The soul of a Russian song with a crystal voice - who is it and where is it from?
Valentina Vasilievna Tolkunova was born in the Krasnodar Territory, in the city of Armavir, in mid-July 1946. The family of the future star was far from art in any of its forms. The girl's parents worked on the railway, but songs were always heard in their house. All the household were fans of Utesov, Shulzhenko, at the disposal of little Vali were records of these performers, to whom she willingly sang along.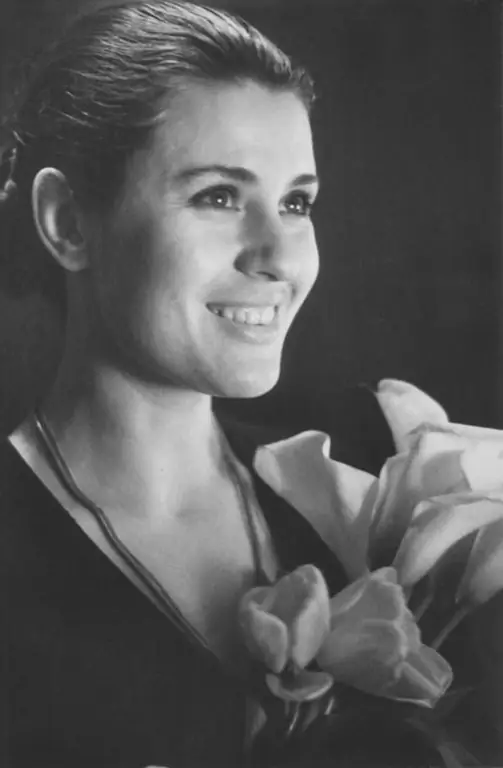 In 1948, the Tolkunov family moved to the capital. When Valya was 10 years old, her parents brought her to the choir of the Central DK of railway workers. It was there, under the guidance of Semyon Osipovich Dunaevsky and Tatyana Nikolaevna Ovchinnikova, the girl learned to control her unique voice, mastered the basics of vocal skills. And it was they who strongly recommended the young talent to continue professional advancement in this direction.
After school, Valentina Tolkunova entered the Moscow Institute of Culture, then at Gnesinka. The girl with two diplomas of higher education was gladly accepted into the vocal-instrumental group "VIO-66". This is how the professional biography of Valentina Tolkunova began.
Creativity of Valentina Tolkunova
How many compositions does Valentina Vasilievna's song repertoire include? Probably, she herself could not give an exact answer to this question. According to official data, Tolkunova performed more than 1,000 vocal parts, including on stage, as part of opera performances and musicals, theater and radio performances, films.
Valentina Tolkunova's solo career began in 1971, when the VIO-66 collective broke up. In a creative duet with Ilya Kataev, they prepared songs for several films, and just a year later the young singer was invited to perform in the Column Hall of the House of Unions - on the main stage of the USSR.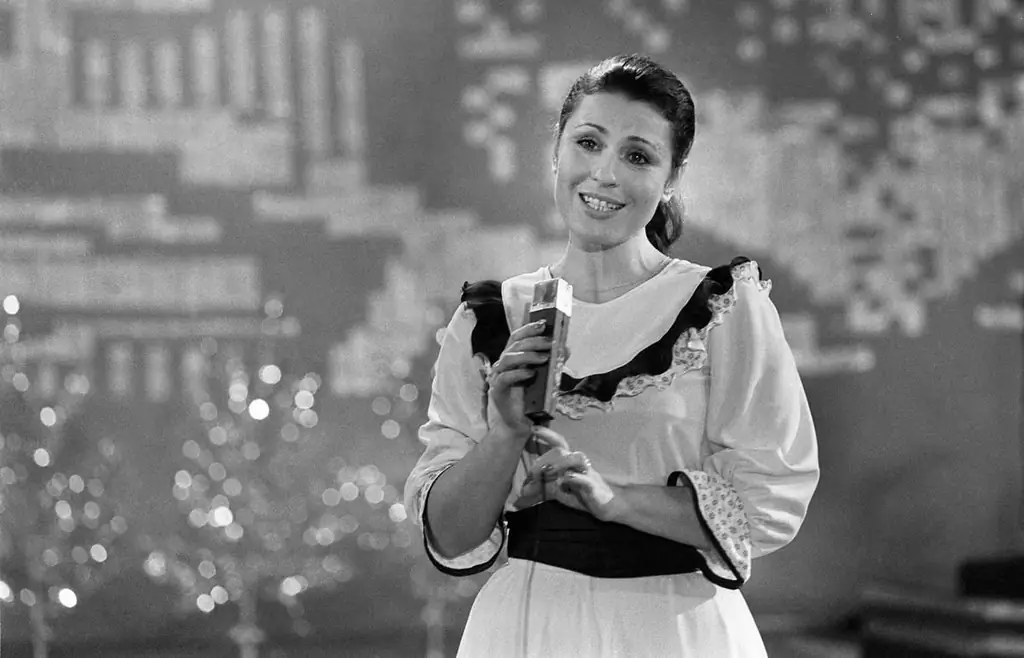 This singer had many hits - all the compositions performed by her became them. In 1982, fans of her talent got the opportunity to listen to Tolkunova's song "I can not do otherwise." Following Valentina Vasilyevna, literally the whole country sang a song. Millions of Soviet children fell asleep to her lullaby. The stories that she told in the songs were sure to try on her herself. She became popular long before she was officially awarded this title.
How much did Valentina Tolkunova earn
Concert activities in the USSR, in financial terms, functioned according to the principle of "leveling". On stage artists, including vocalists, they earned millions, and they themselves were paid a salary - a certain amount, depending on the number of hours spent on stage, plus the tariff rate. Valentina Tolkunova, like other singers of the Soviet period, worked hard, but earned modest sums.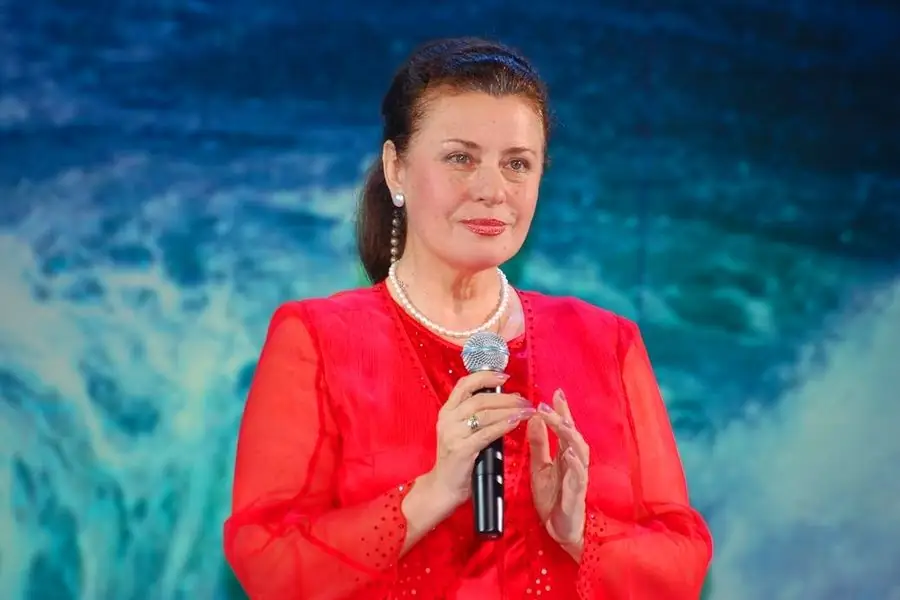 For each concert, a unique vocalist with a huge and bright talent, the favorite of millions, received from 10 to 19 rubles, depending on the "importance" of the site where she had to sing. The monthly performance rate is 16. That is, in order to earn a fixed salary, Tolkunova had to perform every two days or more often. The rates for each concert were added to the salary. The result was the average salary of an engineer or an employee of a research institute - a poor intellectual.
Personal life of Valentina Tolkunova
Natural modesty did not protect the singer from rumors and speculation around her personal life. Valentina Vasilievna was married twice, but, in addition, she was credited with novels on the side, for example, with a physicist known in the Soviet period.
The first husband of Tolkunova was the conductor of the VIO-66 ensemble, Yuri Saulsky. Valentina Vasilievna lived with him for only 5 years. Then he left the singer for the sake of actress Aslanova.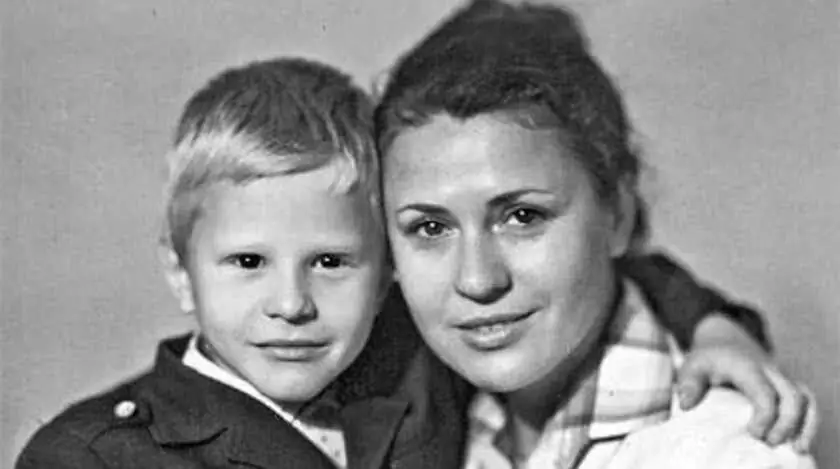 Tolkunova's second marriage, with journalist Paporov, became no less difficult than the first, but lasted until the singer's death. The couple officially formalized the relationship in 1976. A year later, their son Kolya was born. In the 90s, Yuri Nikolaevich decided that he was not allowed to write what he considered necessary, and the journalist migrated to Mexico. Valentina Vasilievna did not go with him, like their common son. After 10 years, the man returned to the country and to the family.
What did Valentina Tolkunova die of?
Valentina Vasilievna was seriously ill for a long time, but none of her friends and admirers knew about it. In 1992, she was diagnosed with breast cancer, the singer underwent several courses of treatment, which gave a positive result. But 16 years later, she was faced with a new blow - a malignant brain tumor. The singer literally "burned out" in a couple of years. Chemotherapy didn't help.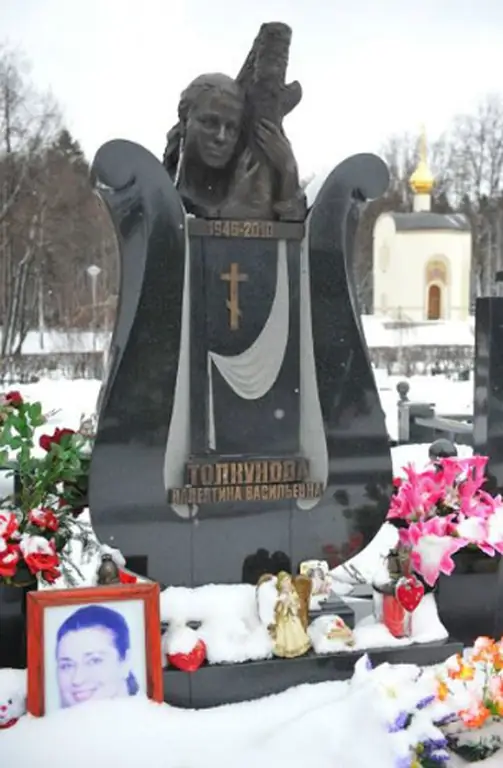 Farewell to the unique singer took place at the Variety Theater. Tolkunova was buried at the capital's Troekurovsky cemetery. She did not leave any savings after herself, a monument on her grave was erected by friends and relatives, as they say, "in a club," a year after her death. And six months later, her husband, Yuri Paporov, was buried nearby.